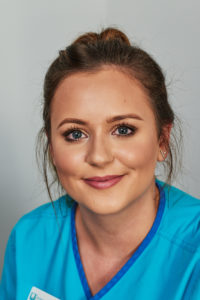 Miss Hannah Stokes
Trainee Dental Nurse
Hannah was delighted to join the Deveron Dental Centre team in August this year. She is one of our trainee dental nurses and was delighted when she was offered the job as she has always been interested in the career. Hannah is looking forward to getting to grips with her role and meeting all of our lovely patients.
Hannah has recently started her dental nursing course at the Aberdeen Dental Education Centre, she is looking forward to gaining a good understanding of dental nursing.
In her free time Hannah enjoys baking, hiking and she also taught herself how to play the piano.
Hannah can be found working with Aoife or in LDU, she has also started doing reception training.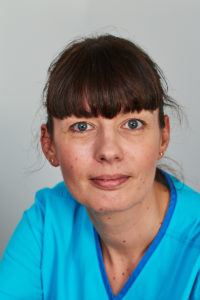 Mrs Michelle Mearns
LDU
Michelle started working at the Deveron Dental Centre in August 2017. Michelle works in the LDU disinfecting, sterilizing and packing the instruments. Michelle was delighted to accept the role of an LDU technician at the practice. She is really enjoying working at the practice and meeting our patients.
In her free time she likes to keep fit and enjoys spending time with her family.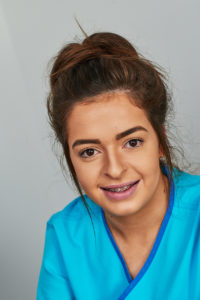 Miss Natalie Smart
Trainee Dental Nurse
Natalie joined the team as a trainee dental nurse in August this year after completing her 6th year at Turriff Academy. Natalie is a polite and friendly person who enjoys meeting new people. Natalie is looking forward to meeting and getting to know our patients. Natalie will be going on the dental nurse course next September and is very much looking forward to all the exciting challenges ahead of her.
Natalie enjoys spending time and catching up with her family and friends. She recently passed her driving test and feels that she has became more independent and confident.
Natalie can be found working in the LDU or alongside our therapists.